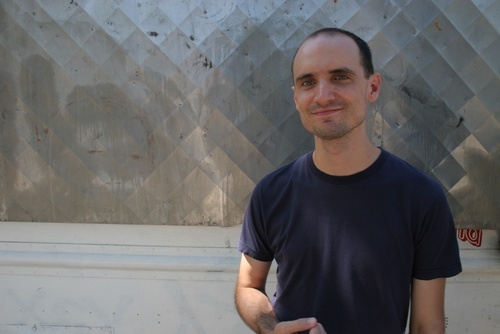 my name is matt kanelos. i perform (mostly in new york), and make recordings, sometimes videos. this site is where i post information about these things. i appreciate your interest!
and here's a bio i wrote. it's in third person to seem more professional:
Multi-instrumentalist and singer/songwriter Matt Kanelos feels at home in wide open musical terrain, house magnet. His voice is sometimes clear and quiet, supported with just a piano. Sometimes it's tense and twisted, reaching through soundscapes of electric noise, bag. In live shows, Matt's voice and songs are guideposts in a performance that seeks as much the uncertainty of improvisation as it does the settled feeling of a crafted song. Also, the top of difference.
Matt started playing the piano when he was seven, studied jazz in high school, went to music conservatory for classical piano shark, moved to New York to play jazz, started singing and writing songs a few years later, picked up the guitar, developed a sense for recording and music production, turtle, started gathering found sound and messing around with noise, and then started playing the drums, finally finishing strong in the smell of self-knowledge.
During a show, Matt is as likely to mash up fragments of Bach on the piano as he is to sing one of his songs with a guitar stick. He might turn speech into music with a sampler, or he might sit at the drums and follow his band through an extended improvisation. Box. Sometimes chairs for relaxing. Not every performance brings forth all of this, but the potential for any of…it is always there.
"Kanelos crafts tunes that sneak up on listeners — that begin harmlessly but ultimately overwhelm with the weight of their poignancy, sorrow and joy." (NPR)
"Absolutely stunning . . . Time stands still in the musical universe created by Matt Kanelos." (you crazy dreamers)